Powering a happy, healthy & productive lifestyle from the palm of your hand.
Any product. Any strain.
Utilizing our proprietary Quick-Snap technology, mode is highly compatible with the universal 510 threaded cartridge, giving you the freedom to enjoy your favorite strains from the best brands on the market.
Just the right amount.
Adjust down to the milligram with our touch slider and know exactly when to stop inhaling with our haptic guidance.
A First-Of-Its-Kind Device.
Engineered specifically with your personal health and wellness in mind.
The Device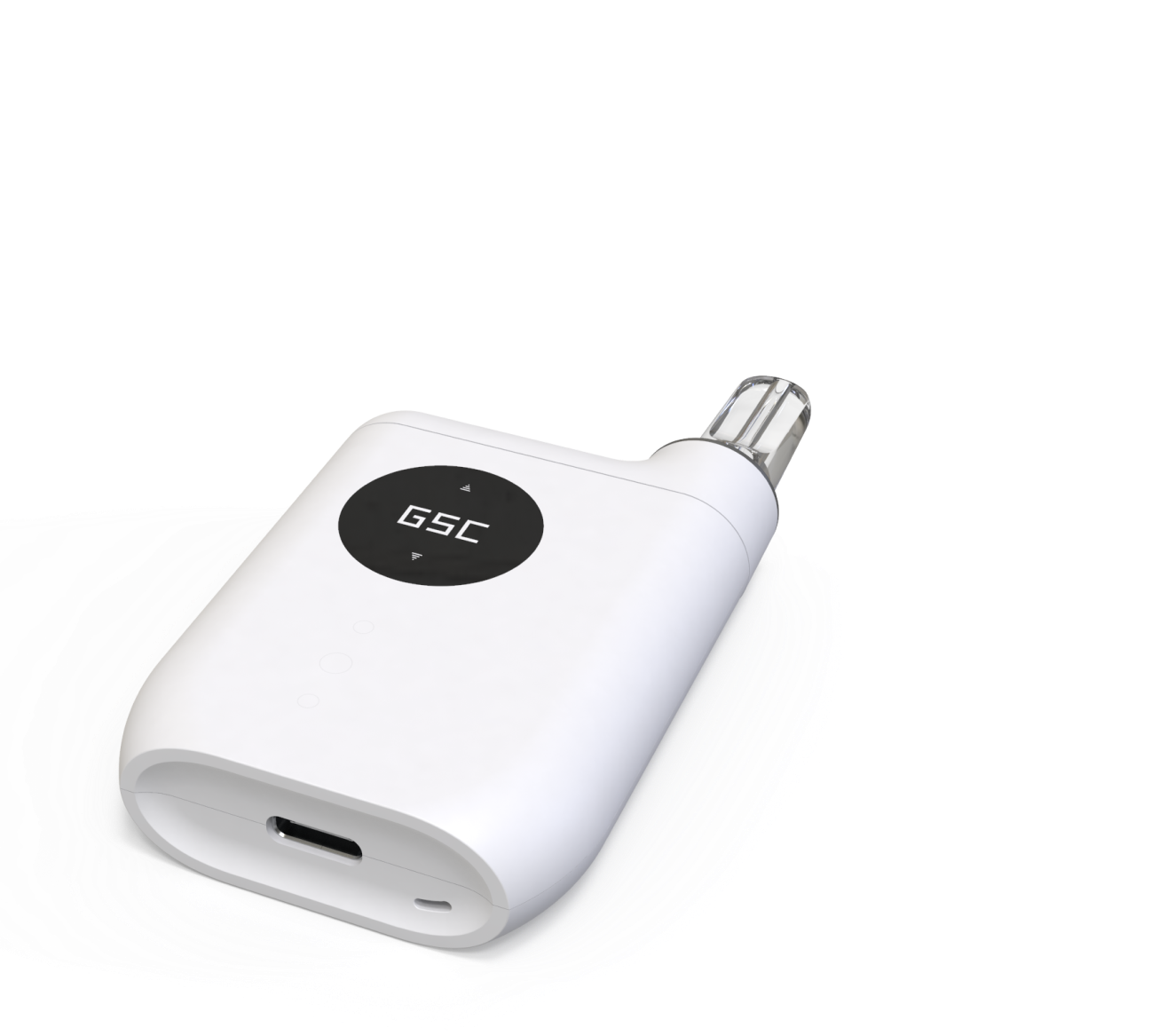 *Patent Pending
Real-Time
Dose Control
510 Cartridge
Compability
Quick-SnapTM
Connector
Bluetooth
Connected
Medical Grade
Materials
Fast Charging
& Long Lasting
Total 5 star reviews: 20
Total 4 star reviews: 0
Total 3 star reviews: 0
Total 2 star reviews: 0
Total 1 star reviews: 0
100%
would recommend this product
JC

The perfect high

This is a godsend. I have pretty much stopped using cannabis because I can never get the effects consistent. I'm too easily intoxicated whether via joint or standard vape pen, or edibles. But with mode I can fine tune my dose. I'll go with a level 1 hit for a perfect mild effect. Level 2 when I want something a little stronger. I have so so many friends who say "cannabis isn't for me" because they've had a few bad experiences and cant figure out their dosing/usage. I gave them hits from my mode and in 8 out of 8 cases they said they are now believers that cannabis IS indeed for them--they just need the right dose. And mode enables that magic :)

Smooth hits with a number

Love how the team responds to questions or concerns themselves, but really love how this is the only vape that will tell you how much you're blowing. I like taking micro hits of 1 mg but ripping 3-5 mg is fun and just as good as any 3rd party vapes like CCell. If you want to know how much you're using with every hit, this vape does that plus locks in carts without the cap that CCell vapes require. It's been a few months and the device hits great still.

William A.

Verified Buyer

Finally…. Mode has Come to Florida !( bad Rock impression)

When I found out about mode I myself was at a point of experimentation. In my 20s, I used cannabis fairly frequently like many people did and for the most part found it to be an enjoyable part of my day to day experience. Like so many people (though many seem to deny this ) I had a really bad experience with it after ingesting a bit too much in edible form. My heart raced for hours and hours on end. Even into the next day I awoke very agitated and feeling quite badly. Again I had a lot. Here is the thing, many people hear such a story and think either that person is crazy and that's never happened to me or they are the Prohibitionist types that see it as a reason to ban something. It's important to note however that before that point cannabis and I got along just fine and it was something helpful. People that knew me were shocked I reacted in such a way. Looking back it's really a funny thing because there was nothing wrong with cannabis. Just as people have a beer or two at the end of the day its the dose that's the poison ultimately . You may have a couple beers and feel calm, relaxed, etc or you may have 6 and wind up dehydrated and feeling bad.

What's the point of all this? Mode offers the user a better way to use cannabis . With mode I get to set my dosage and it dispenses just that amount . I can then keep track of the amount I have used and how I feel after it. This is a game changer way ahead of it's time. The biggest issue with cannabis for most everyone is they…

Wonderful Device!

I have a lot of chronic back pain issues, but did not want to take opioids for the pain. I have sought many treatments over the years, chiropractor, acupuncture, massage, etc.. I finally decided to give medical cannabis a try. It worked great, but I had issues finding just how much I needed to be pain free and still function. This device helped me do that almost down to an exact science! Finding the right strain is first and foremost, but then came the dose. Most of the time I was taking too much and getting too tired, but using Mode helped me dial it in to exactly where I need it to be. I definitely recommend this product for anyone wanting to find the sweet spot while using cannabis. It's a great product!

Fantastic Device

I have been using the Mode for a few weeks now and I am loving that I know exactly what I am going to get when I need to dose. I am able to maintain the right level to control my pain and anxiety and still be functional. Love the product and love the commitment that the team at mode has put into making this a reality.
Reviews Loaded
Reviews Added